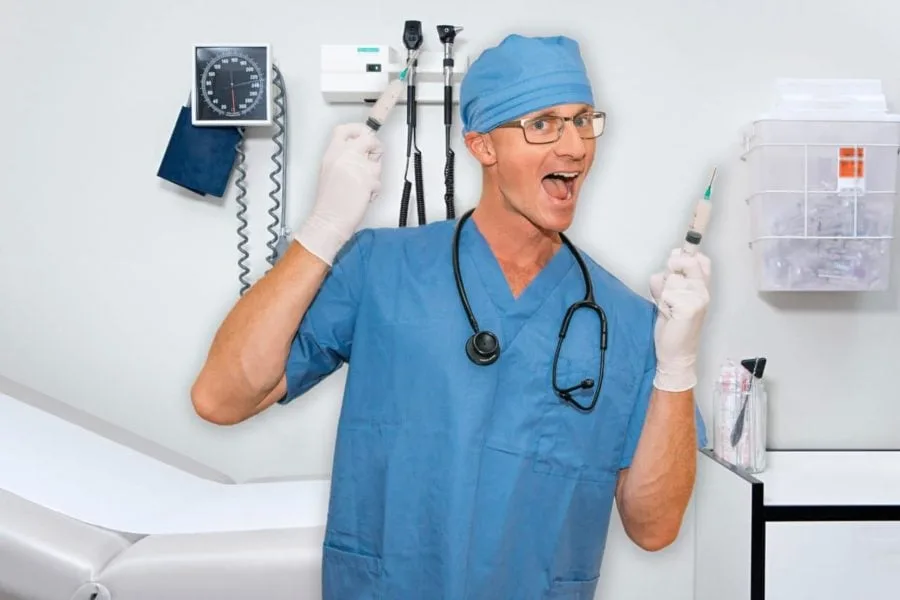 Travel Tips
Planning to travel overseas in the next few months? You may want to think about travel vaccinations. Learn which shots you may need for which countries, and how to save money.
When I first began traveling on a regular basis 7 years ago, the topic of travel vaccinations and immunizations came up. Like many people, I was confused about which shots I needed. Where do I get them? How much do they cost?
Honestly, it doesn't matter whether you're staying at a fancy resort or a backpacker hostel – if you're in a foreign country, you're putting yourself at risk for the diseases and infections that reside there.
Why do we wear seat belts? Because they save more lives than they take.
The same is true with vaccinations. The diseases they prevent kill millions around the world (or used to before vaccinations).
Once you've taken the proper precautions, you'll feel much better about being adventurous and saying yes to any opportunities that present themselves while traveling. It's preventative insurance for your health.
Travel Vaccinations & Shots
I know, I know – no one likes getting shots or even going to the doctor. But a twenty-minute appointment could prevent you from contracting really bad diseases, and maybe even save your life.
A number of factors go into determining whether or not you need a vaccination – some of them personal (depending on your health, or where you are from) many of them are more general.
As a result, necessary vaccinations can vary depending on your planned destinations. Let's take a look at these factors and which vaccinations are recommended (or required) for your next trip.
Things To Consider
There are a few things to consider regarding your own health and situation. First, how is your immune system? If you have a disease or condition that weakens the immune system, speak with a doctor before getting a vaccine.
It's important to make sure you've got your body up to par for the trip!
Next, if you are pregnant or traveling with children, be sure that both you and they have any medical procedures and/or vaccines needed, and that the vaccines are safe for their age.
Check your personal vaccine history by talking to your doctor or health insurance provider (you may have had some of them when you were younger, like Hepatitis A). Just to avoid any confusion, this is often referred to in official medical circles as your Immunization Records.
Finally, I've shared some general guidelines below, but for more detailed information, please visit the official CDC Traveler's Health Site to learn exactly which travel vaccinations are recommended for each country.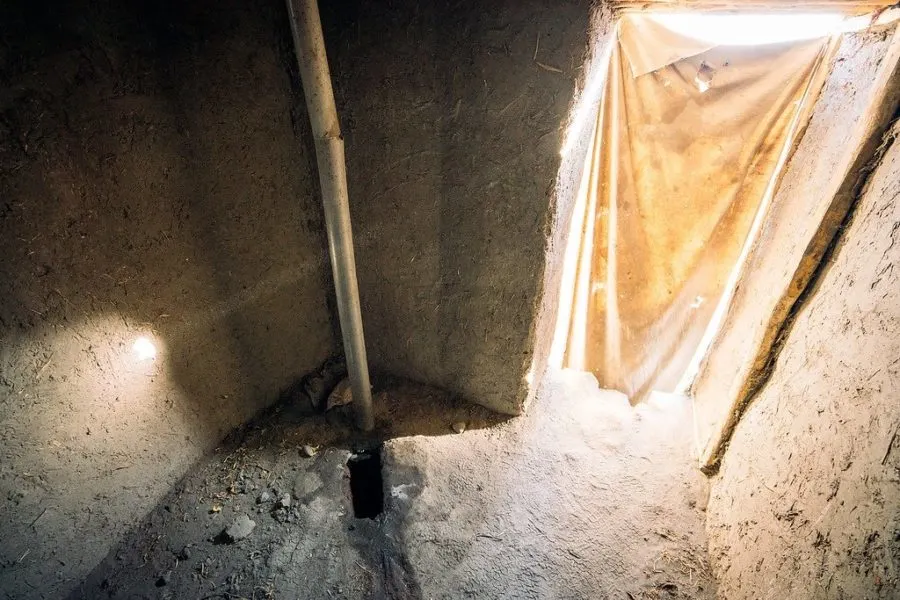 Basic Routine Vaccinations
---
Hepatitis A
Hepatitis A is a liver disease spread through food and water contaminated by the feces of an infected person. Some sources include fruits & vegetables that were improperly handled, bad ice, and shellfish pulled from contaminated water. It can also be spread through sex. Symptoms are similar to the flu. There is no cure.
TYPE: 2 injections over 6 months
PROTECTION: Lifetime
COST: $75 – $100 (often covered by health insurance)
RECOMMENDED FOR: All Countries
---
Hepatitis B
Hepatitis B is a liver disease spread through blood and bodily fluids of an infected person. Sources include unprotected sex, using contaminated needles, and sharing a razor/toothbrush with an infected person. Symptoms are often mild, so you may not realize you have it. Left untreated it can damage your liver.
TYPE: Multiple injections over a few months.
PROTECTION: Lifetime
COST: $60 – $90 (often covered by health insurance)
RECOMMENDED FOR: All Countries
---
TDaP (Tetanus, Diptheria, and Pertussis)
Tetanus is bacteria found in the soil and animal excrement. If it enters a wound, it creates a deadly toxin called tetanospasmin. Symptoms include nerve spasms and contractions that spread from the face to the arms and legs, and can affect the ability to breathe. Untreated, tetanus is often fatal. The vaccine is sometimes mixed with vaccines for Diptheria & Pertussis, two more bacterial diseases.
TYPE: Single injection
PROTECTION: 10 years
COST: $60 – $85 (often covered by health insurance)
RECOMMENDED FOR: All Countries
---
Flu Vaccine
The Influenza virus, aka "the flu" spreads from infected persons to the nose or throat of others. It often only lasts a few days, but can still ruin a trip. Symptoms include high fever, sore throat, chills, fatigue, headache, and coughing.
TYPE: Single injection
PROTECTION: 1 year
COST: $30 – $50 (often covered by health insurance)
RECOMMENDED FOR: All Countries
---
Recommended For Many Countries
---
Typhoid Fever
Typhoid fever, or typhoid, is a bacterial infection that spreads through feces contaminated food or water. It affects 21.5 million people worldwide, with a 10% fatality rate. Most common symptoms include fever, anorexia, abdominal discomfort and headaches.
TYPE: Single injection or Pills
PROTECTION: 2 years (injection), 5 years (pills)
COST: $85 – $300
RECOMMENDED FOR: South America, Central America, Asia, Africa, Pacific Islands
---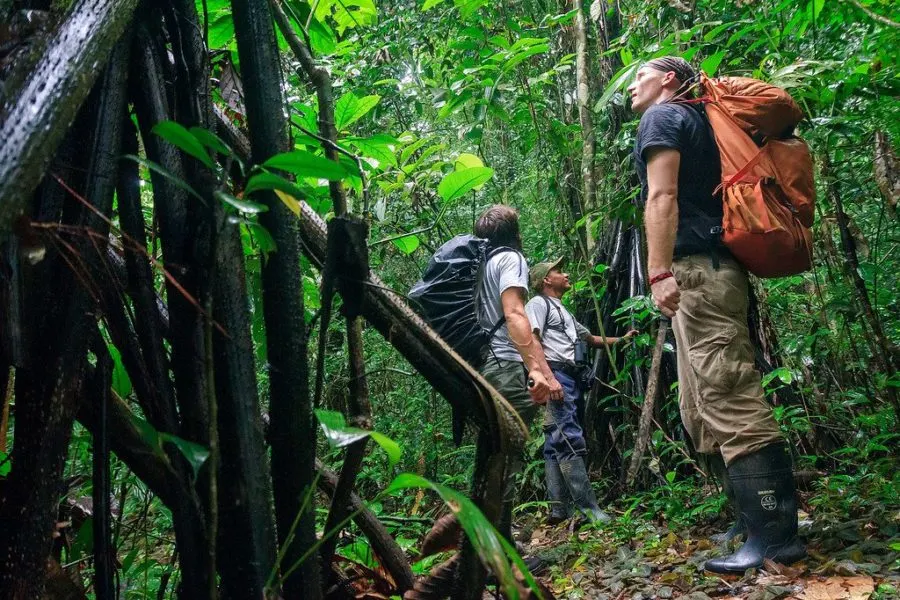 Recommended For Some Countries
---
Malaria
There are four different strains of Malaria. All are transmitted by the bite of an infected female mosquito. Malaria is characterized by fever and flu-like symptoms, including chills, headache, body aches and fatigue. Malaria can cause kidney failure, coma and death.
TYPE: Multiple types of medication: Atovone/Proguanil (Malarone), Mefloqine (Lariam), Chloroquine (Aralen), or Doxycycline.
PROTECTION: For as long as you're on the medication
COST: $25 – $200 for 2 weeks of prevention depending on drug
RECOMMENDED FOR: Africa, South America, parts of Asia (see full map here)
---
Rabies
Rabies is a viral disease contracted by the bite of an animal, usually raccoons, bats, dogs, skunks, or foxes. It affects the central nervous system and brain, leading to death if untreated. It starts with flu-like symptoms, progressing to insomnia, confusion, partial paralysis, and hallucinations. The vaccine does not prevent contracting rabies, it just makes treating it far easier.
TYPE: 3 injections over 2 months
PROTECTION: 5-8 years (does not prevent, only helps with treatment)
COST: $500 – $1000
RECOMMENDED FOR: South America, Middle East, Africa
---
Cholera
Cholera is a diarrheal illness caused by infection of the intestine with the bacterium Vibrio cholerae. It kills over 100,000 people every year. Cholera is spread by consuming water or food contaminated by the feces of an infected person. Symptoms can be mild, but severe cases include watery diarrhea, vomiting, and leg cramps.
TYPE: Single injection
PROTECTION: 1-2 years
COST: $30 – $50
RECOMMENDED FOR: Some African countries like D.R. Congo, Egypt, and Morocco (see full map here)
---
Polio
Polio is a viral disease transmitted by fecal matter or saliva from an infected person. It can cause paralysis, respiratory failure, and death. Before a vaccine was available, infection was common worldwide. In the United States, most people receive the initial vaccine as children. However an additional booster shot is recommended for adult travelers going to certain countries.
TYPE: Single injection (booster)
PROTECTION: Lifetime
COST: $50
RECOMMENDED FOR: Africa, South Asia, Southeast Asia, and the Middle East
---
Meningitis
There are a few different forms of Meningitis. Basically, it's a bacterial infection that affects the brain and spinal cord. It spreads from person to person via coughing, kissing, or eating contaminated food. Symptoms include sudden fever, headache, and stiff neck. Some countries in Africa & the Middle East have regular outbreaks.
TYPE: Single injection
PROTECTION: 3-5 years
COST: $80 – $200
RECOMMENDED FOR: Africa & the Middle East
---
Japanese Encephalitis
Japanese Encephalitis disease is spread through the bite of an infected mosquito. It is most common in rural farming areas of Asia. Risk is generally low for most travelers, unless you are spending a lot of time in rural areas during the monsoon season. Some cases can lead to inflammation of the brain and other symptoms which can be fatal.
TYPE: 2 injections over one month
PROTECTION: 1-2 years
COST: $150 – $800
RECOMMENDED FOR: Asia & Southeast Asia
---
Required For Some Countries
---
Yellow Fever
Yellow fever is a mosquito-borne viral disease with a high mortality rate, which is why some countries require vaccination if you recently traveled to parts of South American or Africa. Symptoms of yellow fever include: fever, nausea, vomiting, headache, and abdominal pain. Severe cases include hepatitis, hemorrhagic fever, and possible death.
TYPE: Single injection
PROTECTION: Lifetime
COST: $150 – $300
RECOMMENDED FOR: South America & Africa (see full map here)
---
When Should You Get Vaccinated?
Obviously you need any shots that are REQUIRED for entry taken care of before you leave. That said, the earlier the better, especially if follow-up rounds may be needed.
Because some vaccines require a few shots spread out over a few months.
Some travel shots can take about a week to fully protect your system, so generally it's recommended to have your travel vaccines completed a few weeks before your trip. Ask your doctor if you have any concerns on timing.
Your Yellow Immunization Card
Once you receive your travel vaccinations, ask the doctor for a yellow immunization card, which lists all your vaccination details.
Keep this with your passport, and update it with any new shots you get, because immigration officials in some countries will want to see it. Especially as proof of Yellow Fever vaccination.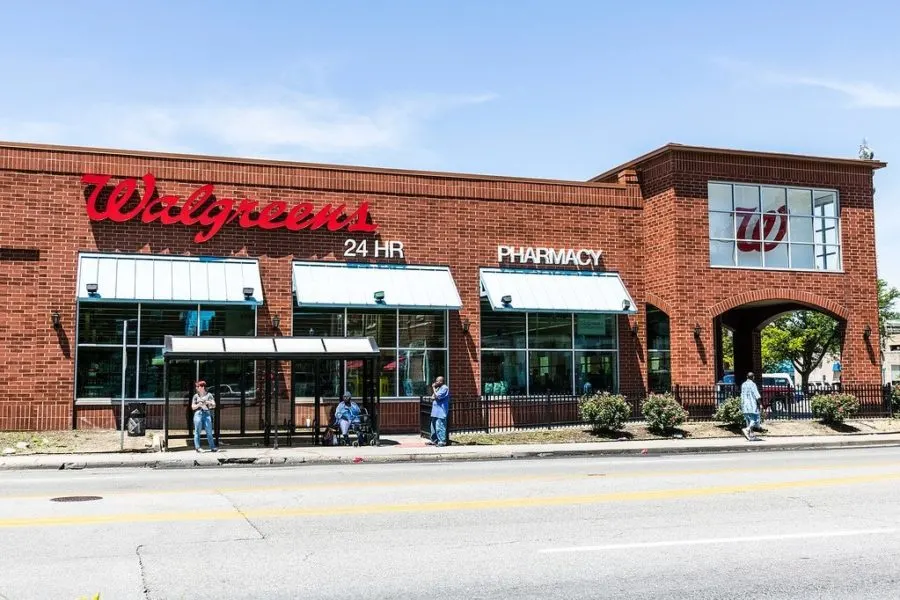 Where To Get Travel Vaccinations
Before Leaving Home
The first step in figuring out where to go to get your vaccines is to contact your health insurance provider or doctor. They should be able to tell you exactly where you need to go, and maybe even help you make the appointment.
Many county health departments, hospitals, and private health clinics offer vaccines on site. In some cases, an appointment will be required, at others a walk-in will be fine too.
If you live in the United States, Walgreens Pharmacy also offers many travel vaccinations.
It's best to call ahead to learn which travel shots they offer, and what you need as far as identification or additional paperwork.
If there isn't one available, or if you are already on the road, check the International Society for Travel Medicine. There you'll find a directory of travel vaccination providers, doctors, and other travel health resources based on location.
Save Money Overseas!
If you're like me, the prices for some of these vaccines can be a bit intimidating. Of course depending on your insurance, or national health care system, some vaccinations might be covered.
In other cases, if an expensive travel shot is just recommended, it might be possible to have it performed in a foreign country after you arrive to save some money.
Here are some recommendations though:
Do your own research back home first.
Find a clean, preferably large hospital in a major urban area.
Double check that the doctors are certified.
Find out if you need an appointment.
Read up on what other travelers are saying.
Be prepared to pay with local currency.
The following foreign medical centers are frequented by travelers looking for cheap travel vaccinations:
Southeast Asia
Thailand: Queen Saovabha Memorial Institute
Malaysia: Twin Towers Medical Center
Vietnam: Family Medical Practice
South America
Argentina: Hospital Aleman
Brazil: Hospital das Clinicas
Africa
South Africa: Netcare Travel Clinic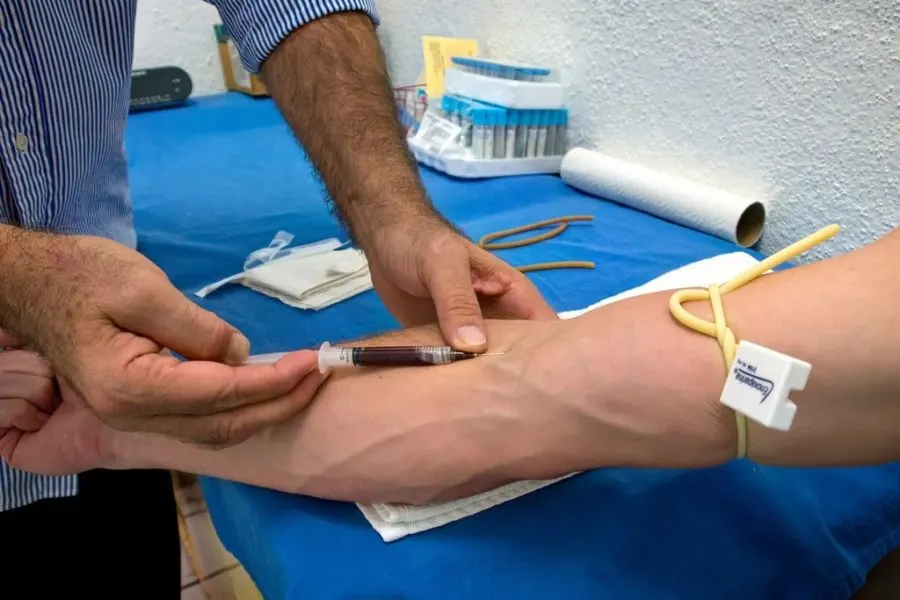 What About Zika & Dengue Fever?
In addition to the diseases and infections above, there are a whole lot more that don't get as much coverage called Neglected Tropical Diseases.
I want to talk briefly about two of the more common ones that people should be aware of when they travel overseas, Zika and Dengue Fever.
Both are caused by mosquitos, and neither has a vaccine, so you have to protect yourself in other ways.
Dengue Fever
Dengue Fever is a disease caused by any one of four closely related viruses. They are transmitted to humans by the bite of an infected mosquito. According to the CDC, Dengue is a risk in many South & Central American countries. Symptoms are similar to severe flu, and can include a red rash on the hands and feet. Dengue can sometimes cause long-term health problems, and even result in death. I actually contracted Dengue Fever in Mexico a few years ago — it isn't pleasant.
Zika Virus
Zika Virus is transmitted to humans by infected mosquitos. Many people won't have symptoms or will only have mild symptoms. However Zika can cause horrible damage to unborn babies through a birth defect of the brain called microcephaly. According to the CDC, there is risk of the virus in all South and Central American countries except for Chile and Uruguay.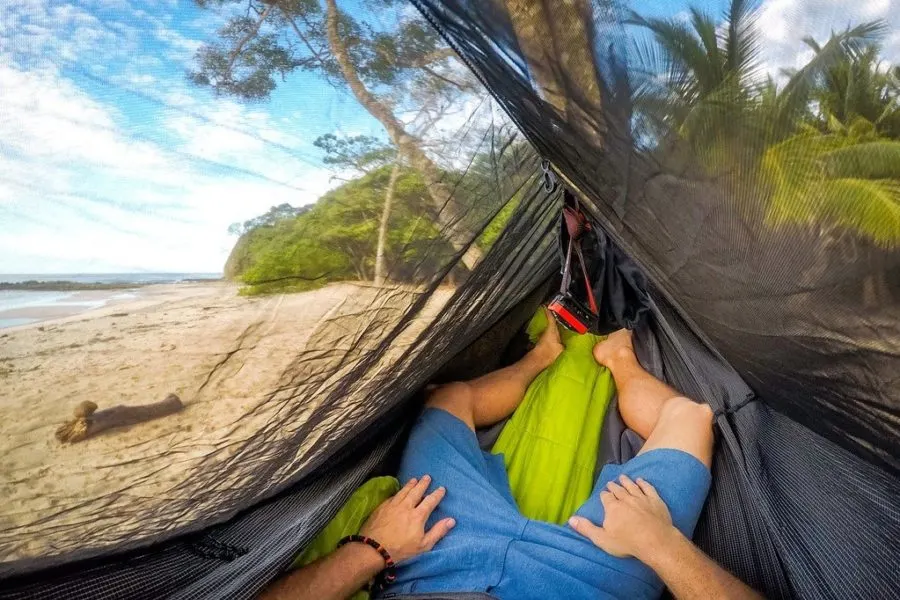 Mosquito Protection Tips
Try to avoid mosquito bites, particularly in remote, jungle, and rural areas. If you have one and begin to feel ill, see a doctor immediately. Protect yourself against mosquitos by taking the following precautions:
Cover up arms and legs – wear long loose fitting clothing.
Apply insect repellents containing DEET to exposed skins and re-apply frequently – always apply over sunscreen
Treat your clothing with permethrin – it will kill any mosquitoes that land on your clothes.
Use air conditioning, seal windows and mosquito coils to kill any mosquitoes that might get into your room.
Sleep under mosquito nets in basic accommodation or when requiring extra protection
More Travel Vaccination Tips
Ok, real-talk here. Despite all the diseases mentioned above, I don't want to scare you into never traveling! The chance of you catching something is low.
It's probably not the end of the world if you don't have ALL the recommended travel vaccinations for EVERY country you visit.
I've been traveling for the last 7 years, visiting over 50 countries. In addition to the basic routine vaccinations recommended for all countries, I also have my Yellow Fever and Typhoid shots.
Personally, I'm not too worried about Rabies, Cholera, or the others. Except maybe for Malaria in some very specific countries that I haven't visited yet because it can be pretty common.
I'm not a doctor, and can't tell you which travel vaccinations you'll need.
Check the CDC Travel Site, gather as much information as you can based on where you're going, what you plan to be doing there, and then weigh the risks yourself.
For example, I know others who have come down with Malaria, Cholera, and who needed Rabies shots. Yet I still don't have the Cholera vaccine, Rabies vaccine, and have never used Malaria medication. It's a personal choice, and a risk you have to live with.
Many private travel clinics in the United States like to use "scare tactics" to convince you to get a shot for absolutely everything while padding their profits with your ignorance and fear of the unknown.
Please do your own research, talk to your regular doctor, and then decide how much risk you're willing to take. ★
Traveling Internationally Soon?
Don't forget travel insurance! I'm a big fan of World Nomads for short-term trips. Protect yourself from possible injury & theft abroad. Read more about why you should always carry travel insurance here.
---
Enjoy This Article? Pin It!
---
READ MORE TRAVEL TIPS
I hope you enjoyed my guide on travel vaccinations! Hopefully you found it useful. Here are a few more wanderlust-inducing articles that I recommend you read next:
---
Have any questions about travel vaccinations? What's your experience with them? Join the conversation on Facebook, Instagram, or Twitter to share!